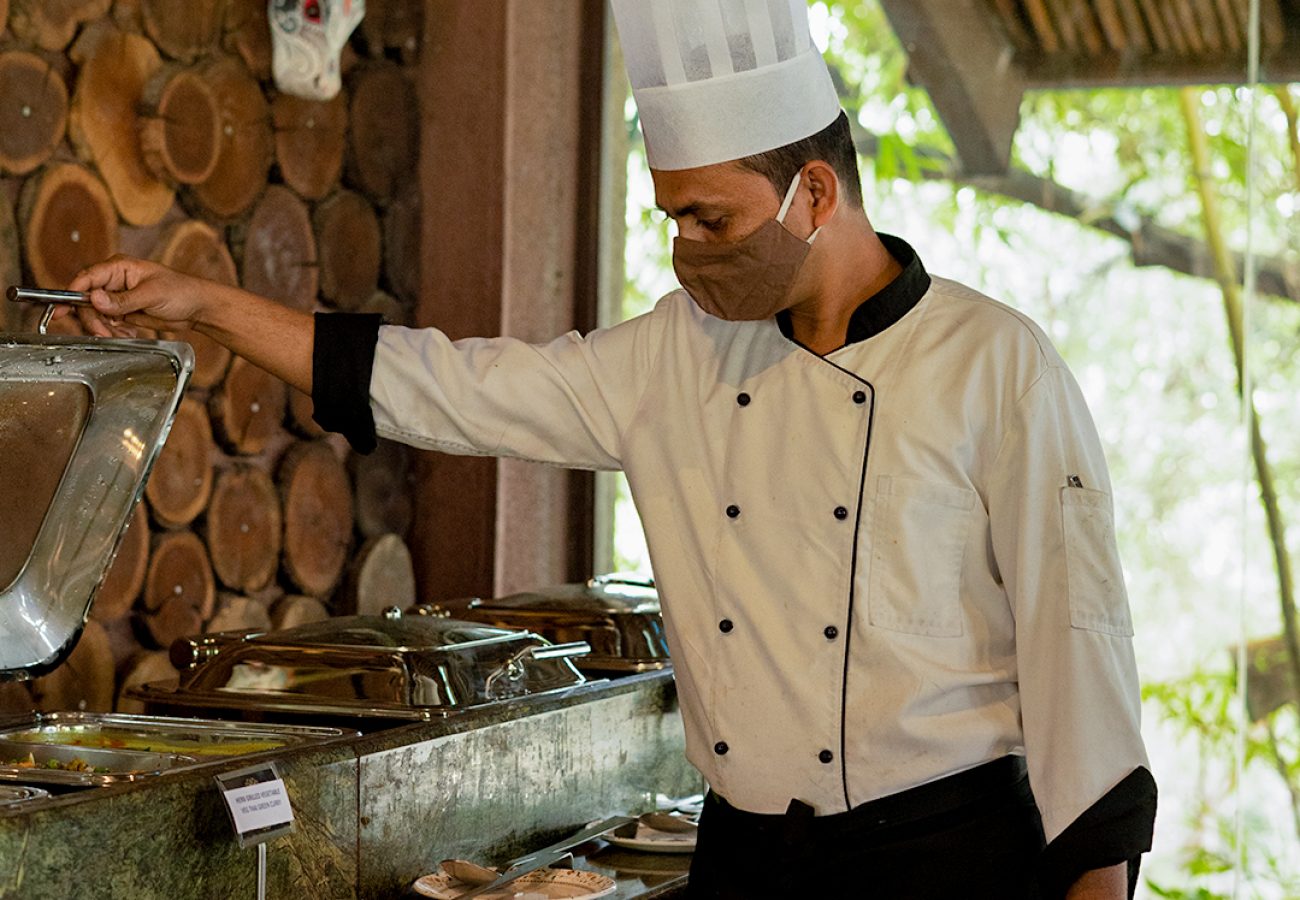 Culinary Delights of Malhar Machi: Exploring the Authentic Flavors and Local Cuisine
Nestled in the heart of the Sahyadri mountains, Malhar Machi is not just a luxury mountain resort in Pune; it's a gastronomic journey that takes you on a captivating exploration of authentic local flavors. We invite you to savor the essence of Malhar Machi through the diverse and delectable cuisines we offer, all sourced from local ingredients and meticulously handcrafted by our skilled chefs.
A Rustic Retreat at Parijatak Restaurant
As you embark on your getaway at Malhar Machi, the Parijatak Restaurant becomes your rustic-themed haven. Imagine dining in a wooden-crafted restaurant while live music serenades your meals, creating an atmosphere of warmth and relaxation.
The Breakfast Buffet

Start your day with a hearty breakfast buffet that caters to diverse palates. From North Indian delights like chole bhature to Maharashtrian favorites such as pohe and misal, our breakfast spread is a journey through regional flavors. For those who appreciate the authenticity of South Indian cuisine, our live counter serves up hot dosas and uttapams. To refresh your senses, indulge in seasonal fresh fruits and juices, some of which are sourced from our very own farms.

An Authentic Lunch Spread
At lunchtime, the Parijatak Restaurant offers a sumptuous spread of authentic Maharashtrian curries, available in both vegetarian and non-vegetarian options. The three-course meal is a celebration of local flavors, with appetizers prepared live in the tandoor, infused with a medley of Indian spices, and cooked in pure desi ghee. Don't miss out on our delectable desserts and the complementary paan, a delightful finish to your meal.
Tea Time Bliss 
For an enchanting evening experience, indulge in our hi-tea at the Aamrai or Devrai Garden (subject to climatic conditions), where lush greens and live music create a serene ambiance. Sip on a warm cup of chai or coffee while you connect with nature and yourself. The hi-tea spread boasts crispy pakodas, bhajiyas, and seasonal boiled bites like corn, groundnuts, or beans, all cultivated in our own farms.

Dining Under the Stars
As night falls, the Amrai Lawn beckons with its captivating aura. Experience the magic of dining under a starlit sky. Our dinner buffet offers a multi-cuisine selection, accompanied by live appetizer counters that tantalize your taste buds. The open bar under the stars adds to the enchantment, and live music sets the perfect mood for a memorable evening.
The dining experience at Malhar Machi not only brings you closer to the roots of Maharashtrian cuisine but also provides the comfort of choice with its diverse options. Come and join us to savor the local flavors, handcrafted with love and served amidst the enchanting beauty of the Sahyadri mountains.

Now that you've explored the cuisines and dining options at Malhar Machi, Book your getaway with us.