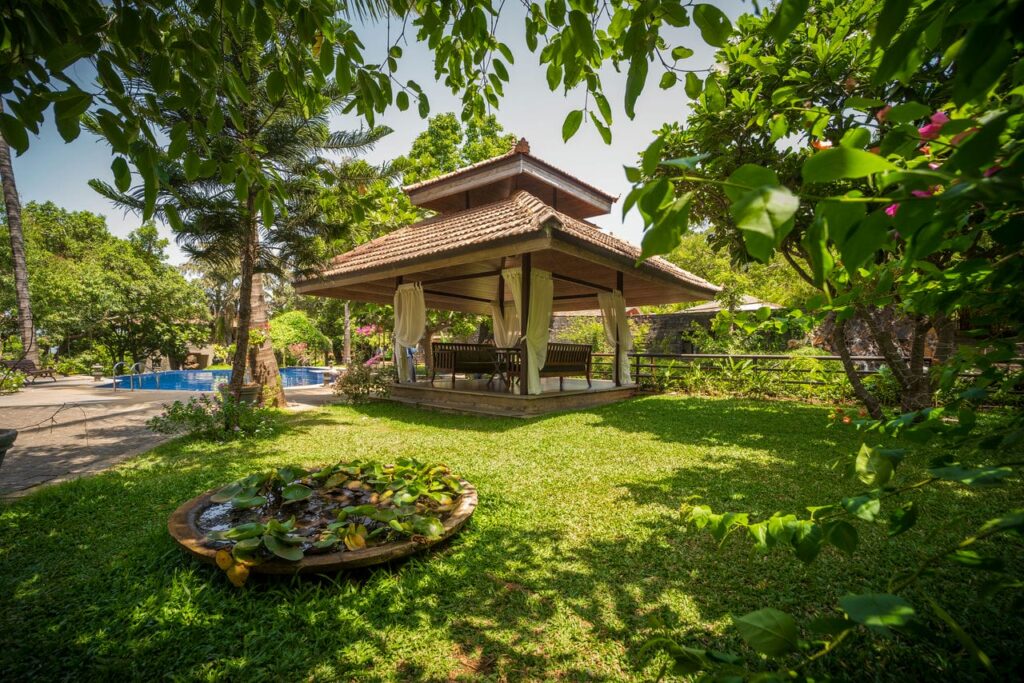 Discover the Peace Within at the Best Resort near Pune: Welcome to Malhar Machi
Why go to the Himalayas when you can find heaven at one of the best resorts near Pune?
The daily hustles and bustles of city life can detach us from nature.  Balancing professional and personal life can be a challenge, especially if you are working in the city centre. 
Heavy traffic, work pressure, running errands, and keeping up with family weeks-on-weeks can make you feel like running away to the mountains to find inner peace. 
Deep inside, you know it's out of the question. But it's possible to find tranquillity without having to leave everything behind. 
How? By visiting one of the luxurious resorts near Pune to help yourself connect with nature.  
Malhar Machi: One of the Best Resorts near Pune for Anyone Who Is Looking for Serenity
Malhar Machi is a luxurious resort near Pune that is nestled in the middle of the marvelous Sahyadri mountains and calm Mulshi Backwaters.
The location of the resort itself gives you the opportunity to see the amazing scenic beauty and experience a calm environment during your stay.
By offering 20 luxurious and comfortable rooms, Malhar Machi will let you immerse yourself in the beauty of Indian hospitality and culture. And along with it, you'll get plenty of activities to do to find your inner peace.
Being surrounded by mountains and peaceful valleys along with a traditional Indian country living is no less than a wonderful experience in itself. But, Malhar Machi is keen on giving harmonious experiences. Let's see some of the finest things you can experience at one of the best resorts near Pune. 
Find peace within and reconnect with yourself at Devrai. A Devrai is a sacred grove or forest area ranging from a few trees to hundreds of trees which have ecological, cultural, and spiritual significance. You can find one at Malhar Machi, along with Waghjai Devi Temple at the center.
Embark on an unforgettable adventure and find a peaceful escape into the wild with our nature safari at the mountain resort. Our expert guides will teach you about the local ecosystem and help you navigate through wildlife while you witness a serene and calming experience in the woods.
When you want to indulge in fresh aromas, you can visit Herbal Gardens at this mountain resort which offers a tranquil and soothing environment, allowing you to connect with nature. Here, you'll find an extensive collection of medicinal and culinary herbs that will reset your senses for good!  
They say that life is full of bumps, and it's up to us how we navigate through them! Experience the charm of farm life with a bumpy tractor ride at this wonderful resort near Pune.  It's a little adventurous, but fun enough to help you destress.
Experience the serene and calming effect of being one with nature while exploring the breathtaking scenery on horseback. A horse ride will let you connect with the gentle and rhythmic movement of the horse, which will promote relaxation and reduce stress.
Indulge in a therapeutic experience that'll soothe your senses and allow you to connect with nature and animals. At Malhar Machi pet farm, you'll find animals like horses, emus, ducks,  and cows that will let you experience peaceful country life.
Explore nature at your own pace! By taking a bicycle ride, you get a chance to pedal through a jungle of trees and observe the stillness of the mountains. Also, you'll get a healthy dose of oxygen (bonus points for your health!)
Some find peace in meditation, while some find adventure peaceful! If you're looking for an exciting adventure, you get to fly high above the stunning Mulshi mountains on the second-longest zipline in South East Asia — only at Malhar Machi
Last but not least! A Hi-tea experience with live music is perfectly arranged at this resort in Pune! This event offers a serene atmosphere where one can relax, and enjoy delicious treats, and soothing live performances.
These were some of the many highlights of Malhar Machi. From partaking in nature safari to riding a horse in peaceful alleys — there's so much you can do here to reconnect with nature. So, are you ready to discover yourself and witness a peaceful time at one of the best resorts near Pune? 
If yes, let's start by selecting the perfect room for you!