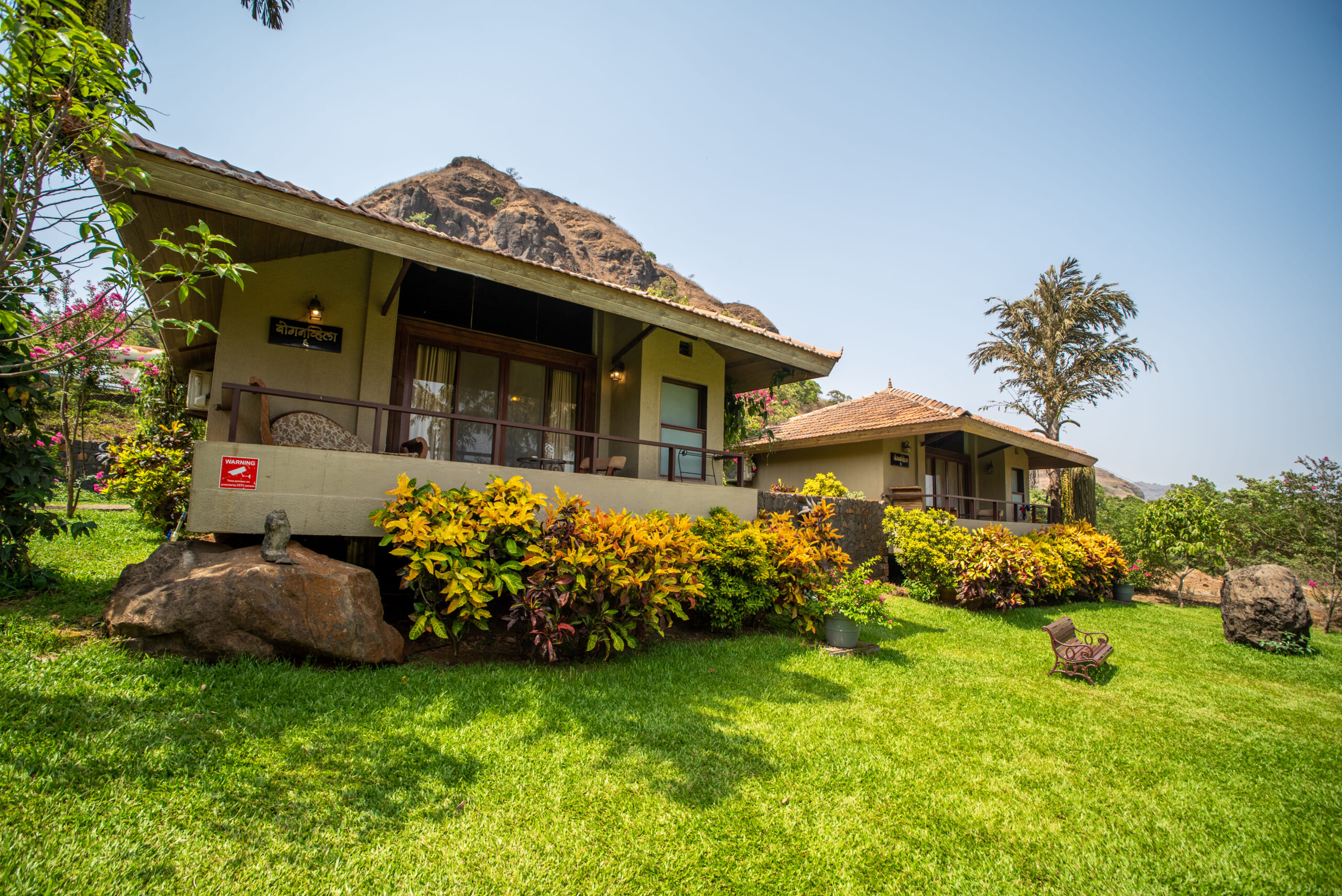 Explore One of the Best Resorts in Mulshi That Will Take Your Breath Away: Visit Malhar Machi
Mulshi, located in the Sahyadri mountain range is a beautiful destination for adventure seekers and nature lovers. 
Its majestic landscape with greenery and stunning scenery leaves anyone in awe. It has exciting treks with winding trails and is home to many resorts. 
When you need a break from the city chaos, you can visit these resorts and immerse yourself in the serene atmosphere. One such resort in Mulshi is known for its luxury, warm hospitality and amazing experiences. 
It's celestial during monsoon season and is a great getaway for any weekend around the year — Malhar Machi is one of the best resorts in Mulshi that offers a truly remarkable experience.  
Here, you'll not only get to relax and rejuvenate; but you'll get a chance to part-take in a lot of activities that you'll never forget. Whether you consider yourself to be a "yogic" person or an adventure seeker, there's something for everyone. 
Let's find out in detail why Malhar machi is the  best resort in Mulshi
Not Just an Escape from Busy Life
Malhar Machi Resort offers a perfect retreat where you can unwind, relax, and reconnect with yourself and your loved ones. 
Your visit to Malhar Machi Resort in Mulshi will not only let you escape from the fast life but will also give you a chance to find your inner self and rejuvenate for the future. 
Various activities like zipline, nature safari, and live music will keep you engaged throughout the stay.
(Experiences Button)
Another Sweet Home in the Mountains
During your stay at Malhar Machi, you'll always feel a sense of belonging, as if you're back at your home. This is because of the warm hospitality of the staff and their eagerness to listen to your needs and provide assistance in every possible way. 
Whether it's a one-time request or constant help, our dedicated team  goes the extra mile to ensure your stay is nothing short of exceptional. From a smiling welcome to a friendly goodbye, their commitment to your comfort will make you feel at home in
At Malhar Machi, we redefine luxury in the heart of Mulshi's natural beauty. Our commitment to exceptional service ensures a seamless stay, while our comfortable accommodations provide an oasis of comfort. Our exquisite dining options showcase culinary excellence, and our spa offers ultimate relaxation.Here you get to experience the perfect fusion of luxury and nature at Malhar Machi, Mulshi's best resort.
Diverse accommodations to suit your style
At Malhar Machi, we offer a wide array of accommodations to cater to your preferences. From the opulent Maharaja Room to the charming Bougain Villa Cottage, and from comfortable Premium Rooms to the convenience of our Premium Dormitory and Maharaja Dormitory, we have a place to suit every guest's unique style. Explore our accommodation options to find the perfect space for your stay.
What makes Malhar Machi one of the best resorts in Mulshi is the range of experiences one can indulge in while staying here. Whether you're an adventurous or somewhat looking for peace person, you'll find plenty of things to do apart from the stay. Here's a list:
Swimming

HI Tea at Devrai

Trekking 

Zipline

Nature Safari

Herbal Garden Stroll

Tractor Ride 

Horse Ride

Pet Farming 

Bicycle ride

Spa and massage 
  Apart from that, you can also plan your wedding at this mountain resort.
Mulshi in the Sahyadri mountain range is an enchanting paradise for nature lovers and adventure enthusiasts. 
When you're looking for the best resort in Mulshi, you should definitely visit Malhar Machi which is a known destination that is synonymous with luxury, heartfelt hospitality, and extraordinary experiences. 
Whether you long for peaceful moments or engaging activities, Malhar Machi has everything for everyone. So when are you planning your visit? 
See you in the mountains!