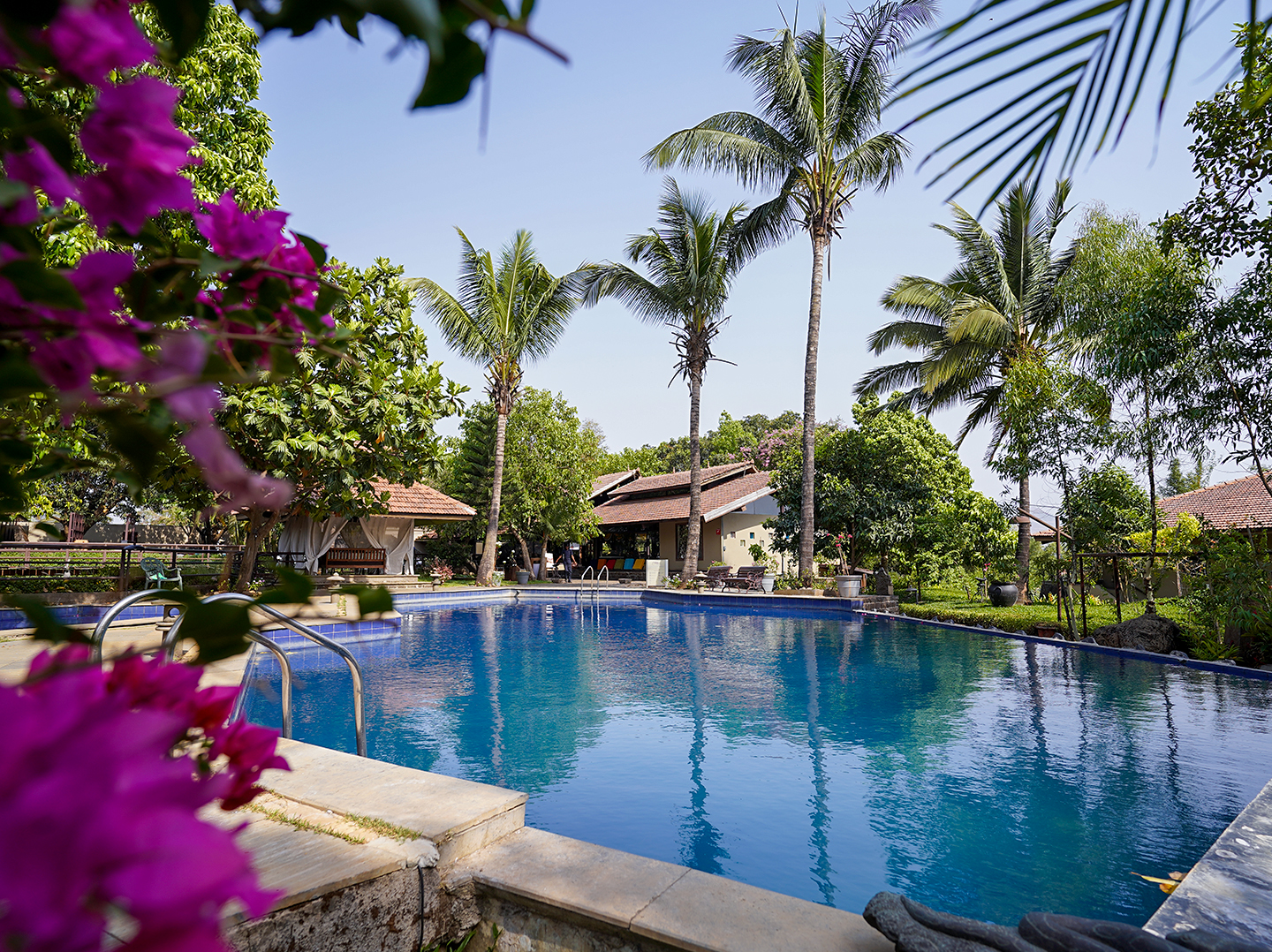 Soar High into the Sky and Experience Heaven on Earth at our Mountain Resort in Pune : Malhar Machi
Because our  mountain resort in Pune is more than a place for a retreat — it's uplifting and full of thrilling experiences. 
Our mountain resort is located in the Sahyadri mountain range and is surrounded by mountains with Mulshi Dam backwaters on one side. Nestled in Mulshi,  you can reach here easily by a short drive from Pune : 
What's so Special about Our Mountain Resort?
Apart from the heavenly location, our mountain resort in Pune offers luxurious rooms and amenities that will make your stay a cozy one. But, the speciality of our resort is the warm hospitality that we offer. When you're here, you'll feel at home as our friendly staff caters to your requirements like family. 
What Activities Can I Do here?
Another highlight of Malhar Machi remains the things that you get to experience here and the activities to do. Here is a list of things that you can do apart from relaxing at the resort: 
Take a Nature Safari and explore the wilderness of the Sahyadri mountains.

For a heavenly experience, you can spend time meditating at Devrai, a sacred grove of forest. You can also visit Waghjai Devi Temple for a spiritual experience.

Enjoy the natural  beauty and go on a little adventure  by trekking along the mountain  trail.

Indulge your senses to explore various medicinal herbs in the herbal garden. 

Who said that resorts are just for relaxing? You can hop on an adventure and soar through the sky at South East Asia's second-largest zipline at Malhar Machi. This is a great activity for adventure enthusiasts.  

In the evening, grab some tasty treats and enjoy live music at Hi-Tea.




7. Take a refreshing dip in the swimming pool while enjoying the sunset. 

When you're here for relaxing, can there be anything more fulfilling than getting a full-body massage and spa? Probably not! 

Explore nature at your speed by riding a bicycle. 
10.  Take a horse ride and feel the gentle sway of the refreshing mountain air.
11. If you have never in your life taken a tractor ride, this is your chance! At Malhar Machi, you get to ride a tractor and experience the farm life.
At Malhar Machi, you can choose from a wide range of rooms as per your comfort & taste.. 
Choose this magnificent Maharaja room with a majestic dam view and you'll feel no less than royalty.
Stay in a beautifully designed Bougainvilla Cottage overlooking the bougainvilla garden and get a chance to immerse yourself in nature!
Enjoy a memorable stay with beautiful Mulshi Dam views from your big at this elegant and rustically designed accommodation.
If you are looking for a getaway with your family or friends then the premium dormitory at Malhar Machi Mountain Resort is definitely  a go to.

Maharaja Dormitory 
With a regal two tier interior and grandeur that'll make you go awe, the Maharaja Dormitory at Malhar Machi Resort in Pune offers a beautiful Dam and Mountain View while you spend some time away with your family and friends.
So are you ready  to experience heaven on earth? 
If yes, explore the rooms below